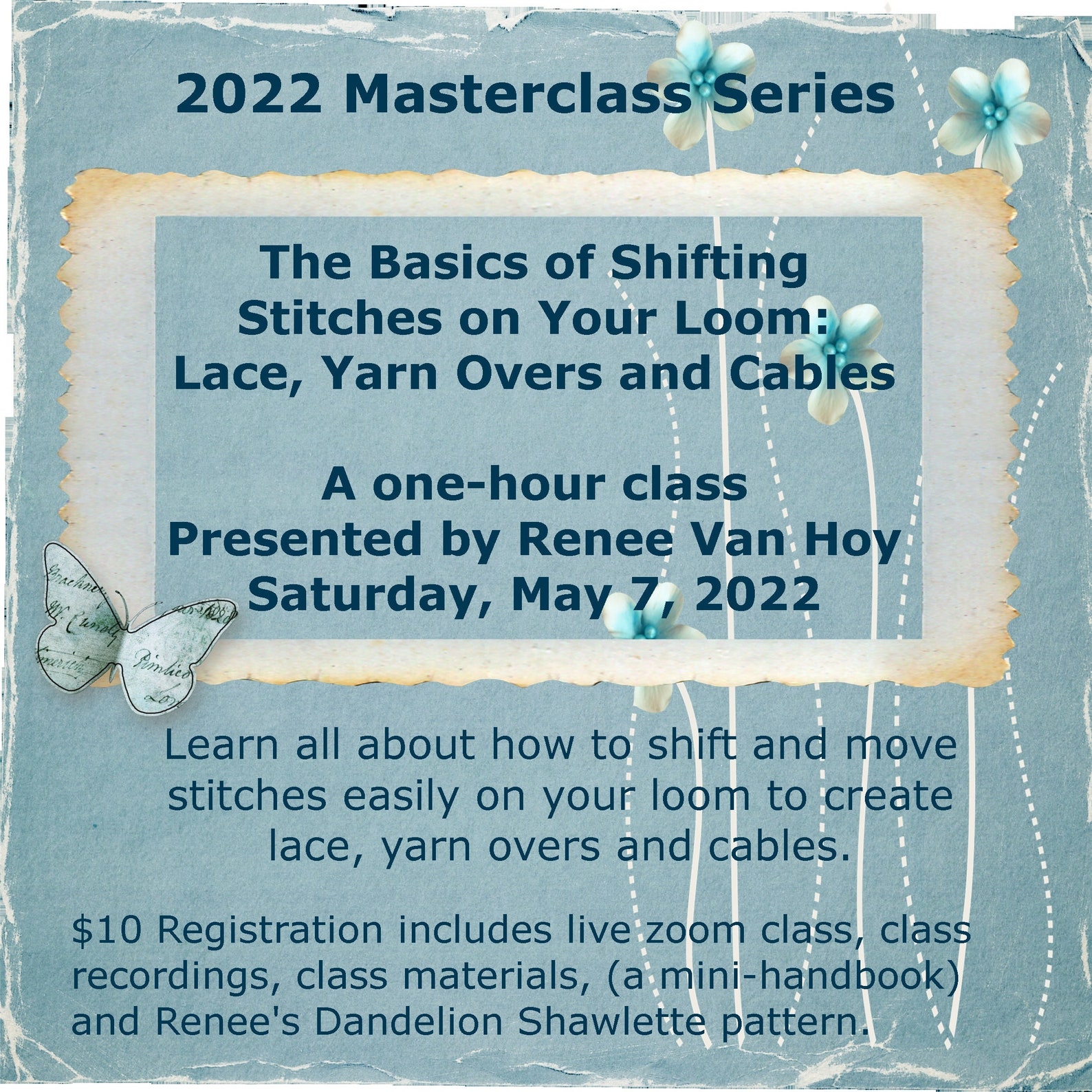 The second of the Masterclass 2022 series is coming up on Saturday, May 7th, 2022. Please join me for the live, one hour presentation all about shifting stitches on your loom. I'll break down the fundamental structure of lace, explain shifts, the variety of yarn overs, and basics of shifting for cables. Included with your $10 registration is the live zoom class, class materials (a mini-handbook), class recording, and my Dandelion Shawlette pattern. The class is given in an accessible format, with captions for the zoom presentation, narrative slides, description and alt text for all images, and large print easy to read materials. I hope to see you on Saturday!
Registration for the June 11, 2022 Masterclass is also open:
We will take a break over the summer and return with two more classes in September and October.